Blood and Forest (Blood and Forest Book 2)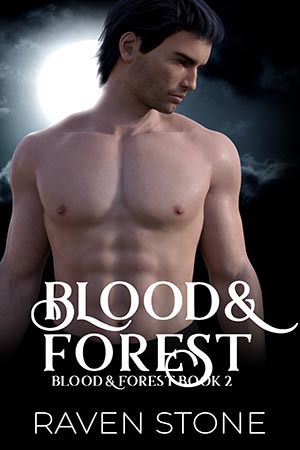 There's more than one way to lose someone.
When humans talk about losing someone, they usually mean death. But I've lost someone before, and she didn't die.
Her eyes simply stopped seeing me. Not my body, not my title, not my wealth. She still saw all of those.
She stopped seeing me, the person.
That's how I lost Elodie.
And the same thing could happen with Fiona, when she finds out who I am.
My beautiful Fiona, my noven, the woman who has sparked feelings inside of me that I feared might be long gone, could turn away from me when she learns who I am. And it's only a matter of time until she learns the truth. I can grow some balls and tell her, or someone else will.
What will happen then?
Will I become a thing in her eyes?
Will this love growing in me, this hope that she's sparked, turn to ash?
Blood and Forest is a paranormal vampire romance and includes MF, MM, and MFM love. It's the second book in the Blood and Forest series, but can be read as a standalone.