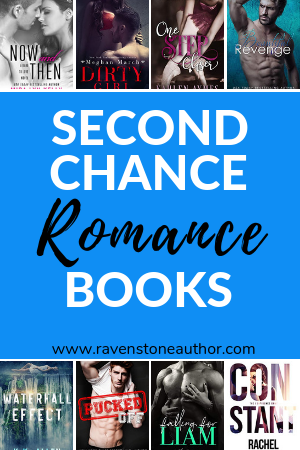 If you're over a certain age, then you might have "the one who got away" – that past significant other that a part of you still thinks about. That's what second chance romance books are all about – getting a second chance at the love that fills your heart with longing. Find out how these former lovers get a second chance, and what they do with that chance (includes publisher's descriptions).
Pucked Off by Helena Hunting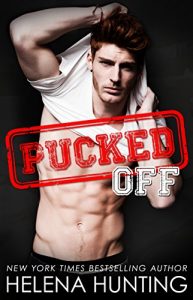 I'm NHL defenseman Lance Romero, AKA Lance "Romance."
I'm notorious for parties and excess. I have the most penalty minutes in the league. I get into the most fights. I take the most hits. I'm a player on and off the ice. I'm the one women with no inhibitions want.
Not because I like the notoriety, but because I don't know how to be any other way.
I have secrets. Ones I shared with the wrong person, and she used them against me. Sometimes she still does. I should cut ties. But she makes it difficult, because she's the kind of bad I deserve.
At least that's what I believed until someone from my past gets caught up in my present. She's all the good things in this world. She lights up my dark.
I shouldn't want her.
But I do.
I should leave her alone.
But I won't.
Dirty Girl by Meghan March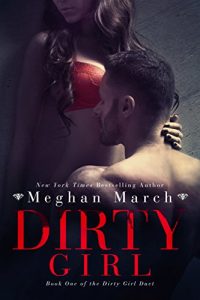 Desperately seeking rich, famous, single guy with a giant cck to make my lying, cheating, should've-been-born-dckless ex-boyfriend realize what he's just lost. Oh, and I give great head. Just sayin'.
No man in his right mind would answer that ad. Except thousands did.
My name is Greer Karas, and I should never be allowed near another bottle of booze again. Because when I drink, my friend and I do stupid things. Like take a page out of my older brother Creighton's playbook and post something completely asinine on the Internet. Waking up with a giant hangover to find my humiliating personal ad has gone viral is not my finest moment.
Cue my look of shock when one of the movie industry's hottest new bad boys, Cavanaugh Westman, comes knocking at my door and drops his pants to prove that he does indeed have a giant c*ck. What he doesn't have is an explanation for why he disappeared from my life without a word three years ago, only to show up on the big screen two years later, killing bad guys in action flicks.
Now he wants me again.
What do I do now?
Waterfall Effect by K.K. Allen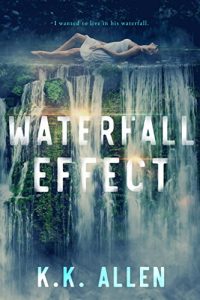 Lost in the shadows of a tragedy that stripped Aurora of everything she once loved, she's back in the small town of Balsam Grove, ready to face all she's kept locked away for seven years. Or so she thinks.
As one of the victims of a string of mysterious disappearances in the small, picturesque Appalachian Mountain town, darkness has become her home—her safe blanket when the world reveals its true colors. But as the walls of darkness start to move in on her, she knows the only way to free herself from her past is to face it, head-on. She just needs to figure out how.
Upon arrival, Aurora isn't expecting her first collision to be with the boy she left all those years ago. The boy who betrayed her trust with no regrets. The boy who is no longer a boy, but a man with the same stormy eyes that swept her into his current before she ever learned to swim.
She'd thought he was safe. He'd thought their path was mapped out. Turns out neither of them was ready for the crash at the bottom of the cascade.
Constant by Rachel Higginson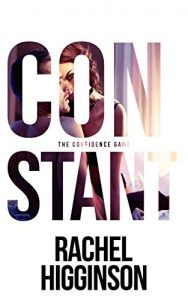 Fifteen years ago I met Sayer Wesley. I fell in love with him. I promised I would never leave him. I swore nothing could break us apart.
Five years ago I broke my promise. I ran away. I took the one secret that could destroy us both and disappeared.
Five days ago I thought I saw him.
I knew it was impossible. Sayer was locked away, serving a deserved sentence in federal prison. He couldn't find me.
He wouldn't find me. I was too good at hiding. Too good at surviving.
Because if Sayer ever found me, there would be hell to pay for a plethora of sins. The worst of which, he didn't even know about.
Five hours ago, I told myself I was crazy.
Five minutes ago, I saw him again.
Five seconds ago, I was too late.
Now and Then by Mira Lyn Kelly
Brynn Ahearn is gorgeous, fun, and not just a sports nut but an NBA camera woman whose work takes her all over the country. In other words, she's a walking male fantasy—or at least, she would be if she weren't so busy keeping the guys at bay. The fact is, with Brynn's con-man father fresh out of jail and back in her life, dating is just too risky. Haunted by memories of her past, she couldn't ask any man to gamble with his life for love—even one as addictive as Ford Meyers.
Ford can't believe his luck when he walks into a bar in Chicago's Wicker Park and gets an eyeful of Brynn, the one that got away. After the gorgeous redhead blew him off in college, Ford got on with his life and made his fortune as a bestselling game designer, but he's never found a woman who compared to Brynn. No stranger to success, Ford is used to getting what he wants—and after a scorching stolen kiss, what he wants is a second shot with his first love. To get it, he just has to convince her that he's man enough to take on the past she can't leave behind.
Belong to Me by Shayla Black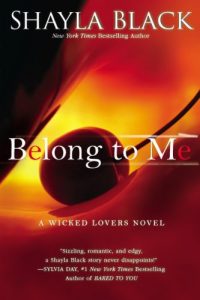 She's undercover and in over her head…
When FBI analyst Tara Jacobs's fellow agent and best friend goes missing while investigating a sex ring, Tara goes undercover as a submissive in a Dallas BDSM club called Dominion. But no man can top a woman with Tara's moxie convincingly enough—until an edgy, dangerous Dom takes control of the scene and sets her heart racing with a single, commanding glance. Too bad he's also the man who stole her innocence years ago—and one to whom she will never submit.
He's got everything under control…until he falls for her again.
Navy SEAL Logan Edgington once left the woman he loved to save her life. He knows Tara will never forgive him, but he has no doubt that he possesses the knowledge to help her master her fears and the strength to guide her through an unfamiliar world of pleasure and pain. He alone can protect her on a dangerous mission that reveals both wicked depravities and terrible secrets. Logan relishes the exquisite torture of holding her again and feeling her uninhibited response. No matter how much Tara insists their fling will end after this mission, he's determined that she will be his once more—and this time, he'll never let her go.
One Step Closer: (A Second Chance, Stand-Alone, Stepbrother Romance) by Kahlen Aymes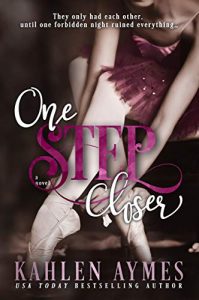 THE PATH HE CHOOSES COULD MEAN HEAVEN OR HELL… FOR THEM BOTH.
Beautiful and defiant, Caleb Luxon was a bad boy angry with his father for abandoning his dying mother, he got in every type of trouble he could think of, just to make his father miserable. To make matters worse, his dad remarried and his gold-digging new wife had a weird daughter who Caleb wanted nothing to do with. When Caleb discovered Wren's closely guarded secret, everything changed. Fierce protectiveness filled him, and for the first time ever, Wren felt safe. He was her superhero, always swooping in to save her, and soon she developed a secret love for him. Caleb was drawn to Wren's frailness but the lines were clearly drawn. She was off-limits.
Jealousy and long pent-up desire finally overpower reason and they spend one forbidden and unforgettable night in each other's arms. Panicked, Caleb leaves Wren heartbroken and their fragile relationship in shambles.
Years, and many regrets later, Caleb is summoned home after the sudden and untimely death of his estranged father and forces him to confront the many mistakes of his youth and his regrets with Wren. In his father's last, hard lesson, Caleb is given a choice that will dictate not only his future but Wren's as well. Will he finally acknowledge his real feelings for Wren, or let go of her forever?
Falling for Liam: A Second Chance Romance by Tracy Lorraine
She's mine, every last broken, beautiful bit of her.
I've always been different. Always been the nice one. The misunderstood one.
Everything changed when I found her, the woman I've been waiting for. Hoping for. The one.
Then, she left.
Now she's back, and she's nothing like I remember. She's broken. Harboring dark secrets that beg to be exposed.
And that's fine, because I've got some sordid secrets of my own.
I'm going to prove I'm the one she needs.
Because she's mine.
Mine to protect.
Mine to love.
It's time for her to submit to the one thing she truly desires.
Me. All of me.
Beautiful Revenge: A Second-Chance Enemies-to-Lovers Romance by Sienna Blake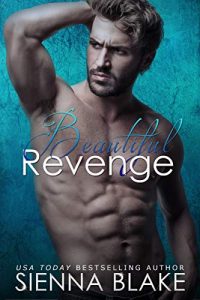 I will take what's MINE…
My name is Dimitri Volkov.
Five years ago I left to make my millions…
…the love of my life chose someone else.
It destroyed me. It filled me so full of bitter hatred that it's all that I taste. It's all I breathe.
Five years I've worked for this moment. Five years I've dreamed of revenge.
I will take what's owed.
I will take what's MINE.
---