A Dangerous Man (Kingdom of Blood and Forest Book 2)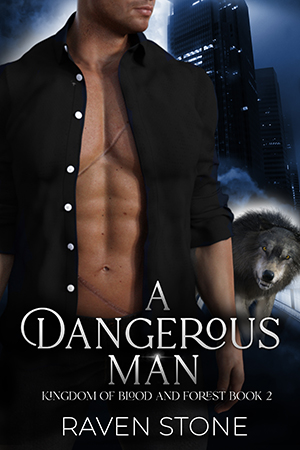 If I do this, I can get back home.
Nadia
So I've never killed anyone, and it wasn't part of the deal. That doesn't matter now. The vampire with the sexy smile chose me. It's time to make lemonade out of lemons and get out of here.
Except the Crew didn't warn me that he knows how to kiss. They didn't tell me he would look at me like I was some crazy combination of chocolate and wine, and that he'd been denied both for a long time.
They didn't tell me how he would make me feel.
But I'm stuck. If I want to go home, I have to kill him…
She thinks I don't know.
Degarr
She thinks I don't know that she's hiding who she really is. That I have no idea there are stakes in the room.
She thinks she will kill me…
A Dangerous Man is a paranormal vampire romance that includes a woman with secrets, a bisexual vampire who will never have to choose, and the werewolf son he adores.